1997, the Year in Review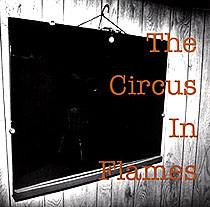 By Pieter Hofmann
---
Top Ten Albums of 1997
(in no particular order)

Laika - Sounds of the Satellites

Dub/electronic bottom that doesn't shy away from including standard rock instruments. Songwriting better than average for the genre.




Whiskeytown - Strangers Almanac

Sure, it's derivative -- but, truthfully, what isn't? Wilco/Replacements alumni. Guest appearance by Alejandro Escovedo garners bonus points.




Wayne Hancock - That's What Daddy Wants

Excellent follow-up to Hancock's previous gem. Country/rockabilly with a swinging horn section thrown in for good measure.




Eric Wood - Letters from Earth

The reincarnation of Tim Buckley? Streetwise wordplay with folk underpinnings that are part make-out music and part late-night exorcizing of the demons.




Fl. OZ - Big Notebook for Easy Piano




Everclear - So Much for the Afterglow

Not just angst for angst sake. Poignant lyrically, powerful musically.




Greg Brown - Slant 6 Mind

Strong folk/blues from a neglected American treasure. One of the better songwriters on the scene today.




Montreal Jubilation Gospel Choir - Hamba Ekhaya

An uplifting platter of African traditional gospel. Special guests Phuzekhemisi and his band round out the live album with gorgeous accompaniment.




Dale Ann Bradley - East Kentucky Morning

A voice so pure you'd swear it was heaven sent. Stellar bluegrass. Wonderful countrified version of U2's "I Still Haven't Found What I'm Looking For."




The Circus in Flames - Self-Titled

Independent Vancouver release. Jimmie Rodgers sits in with Dylan and the Band during the recording of the Basement Tapes. The obvious love of music for the sake of music, not commercial viability, is a breath of fresh air in an industry built on ego and hype.



Coulda/Shoulda Been Better
(albums that were disappointing)

R.E.M. - New Adventures in Hi-Fi

Considering the band's potential, this was comfortable and safe product. While still better than many of 1997's offerings, one expects more from Stipe and Co.




Dwight Yoakam - Under the Covers

A soft and often times downright horrible collection of cover songs. Yoakam's deconstruction of the Kinks' "Tired of Waiting for You" is dumpster material.




The Seahorses - Do It Yourself

Former Stone Roses guitarist, John Squire forms a band, rips off Led Zeppelin and noodles aimlessly. Back to the chalkboard.



Back to the Year in Review...
---
First published in Drop-D Magazine on February 28, 1998
Index | Search | E-mail | Info | Copyright

Considering copying some of the images from this story?
Please read this first. Thanks.