Mo' Funk for the Masses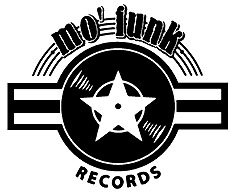 Luke McKeehan of Vancouver's Mo' Funk Records
Interview by Corey McBurney
---

41-second excerpt from "New World Up" (various formats)


Mo' Funk Records, the local record label putting Vancouver on the international acid jazz map, has been gearing up to take advantage of the media presence surrounding last month's Jazz Festival to release its second compilation of Canadian and international acid jazz. Entitled Fresh Jazz Vibes Volume 2 and released at the end of June, it features tracks by such local bands and festival performers as Shazzam and Soul Crib.

A little under a year has passed since partners Seren Kahlon, Luke McKeehan and Ian Menzies ventured to transform their love of the music -- "urban music" is as specific as McKeehan would like to describe it -- into a record label focusing on the niche market of acid jazz largely ignored by the major labels.

Driven as much by what he calls a sort of "God complex" about acid jazz as by necessity (no one else was doing it), McKeehan was convinced that people would like the music if they were just exposed to it. Mo' Funk began as a concert promotion company known as the Acid Jazz Series; original partners McKeehan and Kahlon started the company when they realized there were stirrings of an acid jazz scene in Vancouver, one that might eventually support both club nights and live acts.

Big name artists from New York and Japan began telling the two learn-as-you-go promoters that their Vancouver shows were the best anywhere, bar none. McKeehan gives credit for this to the response of the audiences: "The people who come out to gigs make the scene and are the difference between good shows and lame ones." Some of these hip folk, of course, also buy records.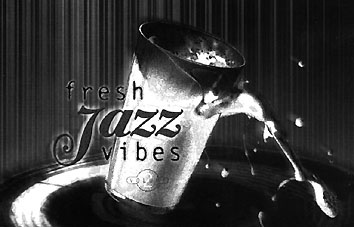 Combining business skills gained from live music promotion with their experience as DJ's -- plus a dose of foresight -- Kahlon and McKeehan pre-empted everybody else and proved that "a Canadian label was something that, if anyone was to do it, we should be the guys doing it." Their DJ work especially helped, giving them "as good a grasp as anybody as to where the scene is at." The other side of the coin came with meeting Menzies, who, having played in bands and worked as a producer as well as for Outside and Denon in Toronto, understands the business of making records.
Having released Fresh Vibes Volume 1 and a full-length album by Toronto septet One Step Beyond last year, plus handling Canadian distribution for San Diego's Greyboy Records, Mo' Funk is not just a straight-up business like selling tickets and promoting shows was, says McKeehan. The label isn't making any money, yet, but the hope is to one day have a catalogue of releases that will make it self-supporting. In the meantime, the partners get by on money earned from side projects.
So what is it like, running a record label? Definitely not all fun or music business glamour, says McKeehan: "There are some cool parties, and interacting with the artists is great, but a lot of the day to day operation of a label is boring." Everything from arranging press coverage, contracts and working with distributors, to making sure the product gets in as many stores as possible takes up much of their time -- time they would rather be spending on the music itself.
McKeehan describes Mo' Funk as a labour of love, and emphasizes that, for acid jazz and the niche marketing involved, what counts most is their musical vision and their relationship with the artists. "A label is only as strong as the artists who are on it, and I would argue that some of the artists are only as strong as the label behind them," McKeehan says.
The fine line between artistic integrity and business, between making the music you love and making a living, is something McKeehan acknowledges, but he stresses that this is a fact of all types of business, not just the music business. "Ian, Seren and I get along well together and work well together because we are all not afraid to just talk money sometimes, because that is what has to be talked about and this is the real world. But, at the same time, we are also not afraid, if we are emotional about a project, to get behind it and argue about it."
The Mo' Funk boys are definitely busy. McKeehan, who DJ's regularly at the Red Lounge, makes his own music at his home studio and is releasing an EP, High Fidelity, on Seattle's Sweet Mother Records. He and Kahlon -- another DJ -- are also partners in the newly opened Chameleon Urban Lounge, a venue for, among other styles, acid jazz. Meanwhile, Menzies is busy as a producer.
Mo' Funk, the label, is something the three partners had wanted to do for some time, but had held off for their window of opportunity. McKeehan, recognizing his break when he sees it, states simply the one reason, if any, that as got Mo' Funk this far: "Timing was everything. If we had started the label two years ago, we would be dead by now."
---
First published in Drop-D Magazine on June 29, 1996
Index | Search | E-mail | Info | Copyright

Considering copying some of the images from this story?
Please read this first. Thanks.