1997, the Year in Review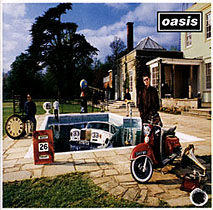 By Alphonse Leong
Live photography by Rodney Gitzel
---
Best Show, Local Band

Pluto, CBC Parking Lot, July 6th

Open air concert on a warm, starlit night with no cigarette smoke (well, not much) or sticky floors... what more could you ask for?




Best Show, International Band




Best CD, Local

Blue Veil, Self-titled

This is the disc that reminded me of why I listen to music: an extraordinary set of inventive, beguiling tunes with no massive production to get in the way.




Best CD, International

Oasis, Be Here Now

Great songs, very real atmosphere; why so many people hate this band is a mystery to me, unless it's because Liam Gallagher is kind of a jerk.




Best Venue

the Starfish Room

Kind of a scruffy, sticky place that can make you sweat off a few pounds, but with all the good places shutting down, this is one of the few surviving clubs that still has good ambience and acoustics for live music.




Best Local Music Magazine




Cutest Local Bass Player

Lee Liguaya of JP5

She makes you think that Wonder Woman is not a fictional character. Megan of the Salteens is a babe, too.




Best Local Guitarist

Karen Rauh of Dorothy Missing

Who needs Jimmy Page or Carlos Santana when we have a guitar player that sounds better than both of them!




Back to the Year in Review...
---
First published in Drop-D Magazine on February 28, 1998
Index | Search | E-mail | Info | Copyright

Considering copying some of the images from this story?
Please read this first. Thanks.