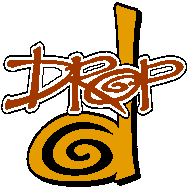 Drop-D Magazine
Vancouver's Music Magazine.
ON the 'Net and OFF.

Ooog. Nothing like a day of alcohol and sugar...

December 15, 1997 ~ Vol. 2 No. 32 ~ Issue 81
Features
A Little Wow and Lots of Yawn
To think people wonder why the Kids aren't coming out to shows...
Live Review: Girl Feast '97 - Night Two, the Brickyard, November 28, 1997
The Future Sound of Music?
Yesterday's take on tomorrow's music today.
Live Review: Stereolab / Mouse on Mars / Plush, the Palladium, November 21, 1997
Still on a Roll
Sarah McLachlan just can't lose, especially on home ice...
Live Review: Sarah McLachlan, GM Place, November 17, 1997
Ambiguous Allure
Hatfield disappointments, but isn't nearly as bad as the opening band.
Live Review: Juliana Hatfield / Melt, the Starfish Room, November 28, 1997

CD Reviews
Ric Ocasek - Troublizing
The Previous - UnPop...
Boz Scaggs - Come On Home
The Simples - Nobody Loves an Albatross
Various Artists - Instrumental Themes for Young Lovers
Various Artists - One Step Up/Two Steps Back: The Songs of Bruce Springsteen