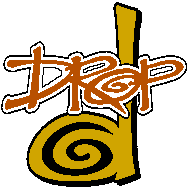 Drop-D Magazine
Vancouver's Music Magazine.

Woohoo! I got a job!!

April 3, 1998 ~ Vol. 3 No. 1 ~ Issue 91
Features
Talk + Action + 20 Years = D.O.A.
Just call him 'Joe Yuphead.' Though maybe not to his face...
Interview: D.O.A.'s Joe Keithley, March 1998
Live, From Vancouver, It's...
B.C. cleans up at the annual Canadian music awards.
Live Review: The 1998 Juno Awards, GM Place, March 22, 1998
A Man Named Bran With a Clan
All he needs is a tan van...
Interview: James 'Bran Man' DiSalvio of Bran Van 3000, January 1998
There Ain't Nothin' Like a Good Ska Gig
Even the old and the tired were out on the floor!
Live Review: The Mighty Mighty Bosstones / The Pie Tasters, Croatian Cultural Centre, March 17, 1998

CD Reviews
Aionios - A Mystical Experience
Bagman - Self-Titled
Black Grape - Stupid Stupid Stupid
Hissy Fit - For the Boys
The Inbreds - Winning Hearts
Midge - When Exactly Did You Fall from Grace?
Mossy Ledge - I Am Here... Are You There?
Naked for Jesus - Looks Like Love
One Step Beyond - Life Out There
Ozric Tentacles - Curious Corn