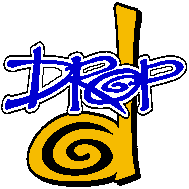 Drop-D Magazine
Vancouver's Music Magazine.

So when is crowd-surfing going to become an Olympic sport?

February 8, 1998 ~ Vol. 2 No. 36 ~ Issue 85
2.14.98 NOTE: Due to a bunch of late stories, issue #86 will be delayed a week...
Features
Anaphylactic Shock for the Hootie Set
'Twas a quiet Wednesday night, but not for long.
Live Review: The Jesus Lizard / Stanford Prison Experiment, the Starfish Room, January 28, 1998
There's Just No Escaping That Ska Sound
Try as they might, Goldfinger can't just be a punk band.
Interview: Goldfinger's John Feldmann, January 1998
It's Only Fun Until Someone Gets a Condom in the Eye
Hallo? Any snipers up there in the 'cheap' seats?
CD Review: Oasis / Cornershop, GM Place, January 23, 1998
I am Woman, Hear Me Rock
Finally, finally, the last of the Girl Feast reviews...
Live Review: Girl Feast '97 - Night One, the Brickyard, November 27, 1997
Note-Perfect, But...
Is it live or is it Memorex?
Live Review: Portishead, the Rage, December 13, 1997

CD Reviews
A3 - Exile on Coldharbour Lane
Creed - My Own Prison
The Ids - Psycho Babylon
NoMeansNo - Would We Be Alive?
The Snuggs - Songs We Wrote