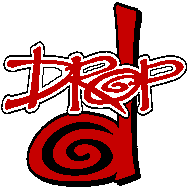 Drop-D Magazine
Vancouver's Music Magazine.
ON the 'Net and OFF.

BOO!

October 31, 1997 ~ Vol. 2 No. 27 ~ Issue 76
Features
Just What is 'Normal,' Anyway?
Being the only Canadians on Matador Records?
Interview: David Lester and Jean Smith of Mecca Normal, October 1997
Hey Dad, the Kids are Alright
Vancouver's indie elite converge on the Starfish.
Live Review: Guided by Voices / Superconductor, the Starfish Room, October 17, 1997
Help! Save Me from the Tiki Torch!!
The saviours of the upper-middleclass housewife.
Interview: Junkhouse, October 1997
Super Chunk and Thicky
The only band out of North Carolina that really matters?
Live Review: Superchunk / Plumtree, the Starfish Room, October 16, 1997
Mamboing Down the House
"We're predicting hot temperatures and scattered chicken flurries..."
Live Review: Southern Culture on the Skids / the Royal Grand Prix / the Power Failures, Richard's on Richards, October 14, 1997
Strong Like Dirt!
A few rockin' photos for your viewing pleasure.
Photo Gallery: Strong Like Tractor / Dirtnap / Phrapp, the Columbia Hotel, October 18, 1997

CD Reviews
The Dirtmitts - Catch
Ocean Colour Scene - Marchin' Already
Saturnhead - Introducing... Arizona's Thin Mistake
Therion - A'arab Zaraq Lucid Dreaming
The Torture Animals - Reservoir Frogs
The Upper Crust - The Decline and Fall of...
David Wilcox - Greatest Hits Too