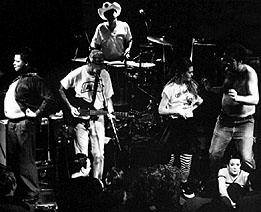 Mamboing Down the House
Southern Culture on the Skids
with the Royal Grand Prix and the Power Failures
Richard's on Richards
Vancouver, B.C.
Tuesday, October 14, 1997

Review by Gisele Grignet
Photography by Rodney Gitzel
---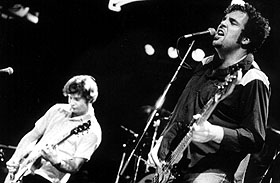 So, it was Tuesday night, and I was working at the computer when I got a call telling me a ticket is waiting for me at the door. "And what ticket would that be?" Southern Culture. Oh no, I had the night wrong! I jumped into my clothes and burned it to the Starfish Room, and it took me about 15 minutes to figure out I was in the wrong bar. "It's at Graceland!!" I screamed to myself, and ran to, again, the wrong club.

By the time I finally got to Richard's on Richards (fortunately these bars aren't too far apart), I had missed almost all of the Power Failures. AAAHHHHHH!!!! Oh well, still plenty of good show to come.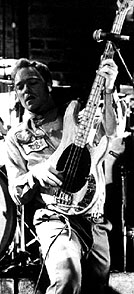 The Royal Grand Prix started their set with a brief brief moment of silence for the late John Denver. They then proceeded to blow us away with their special new-and-improved brand of "Nerd Rock." I think the bowling shirts and racing jackets are what hold this delicately woven image together. Having seen these dudes at Hockeypalooza a few months back, anticipation was in order and it was rewarded with a booming set of cool, riff-infested Punk Rock.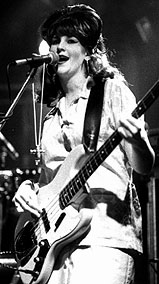 These guys are not only fun to watch, they are great musicians. And with songs like "She Says Fuck All the Time" and "Squeegee Boy" (which is sure to make a few lazy, beggin' Quebec lads piss vinegar!), and moves that would rival the Supremes', these dudes had everyone's attention. The Romoli brothers (Rocky, Robby, Rosie and Ro-... er, Mac) also shared with us the reason they got into rock & roll -- self-serve gas stations! -- before launching into the anthem of this philosophy, "Full Service." The Romolis wrapped up their set with, "We're Not Gonna Let You," leaving the crowd totally stoked for Southern Culture on the Skids.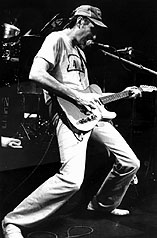 Having previously only heard Southern Culture on the Skids and not seen them, the first few things that caught my attention were: (1) guitarist/vocalist Rick Miller looks like Ernest ("Know whut I mean, Vern?"), bassist Mary Huff looked like she had wandered off of the set of Petticoat Junction, (3) Dave Hartman had racing flames on his (standup) drum kit, and (4) there was a keyboardist/second guitarist who looked like he could either be a pig farmer or a train conductor (sorry, I don't know this cat's name -- he's new). I must add that this band is one of the coolest I've seen this decade.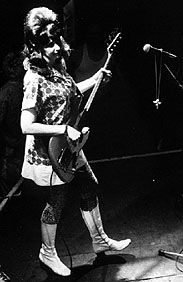 The band had everyone's attention immediately, and when I finally got past taking in the Southern-hospitality-on-acid image, I started to listen. "What's a good Canadian dessert?" Rick asked. In the south, it's banana puddin', and they had a new song about it -- from their new CD Plastic Seat Sweat -- and only Rick Miller could possibly sing about day-old pudding to me and expect to keep my attention. About a third into their set Miller took a moment to talk about breaking down outside Vegas and pointed out the irony of praying to get to Sin City and BOOM "40 Miles to Vegas" turned into a dance floor anthem. They followed it with another new one, "Shotgun," as if they needed any more momentum.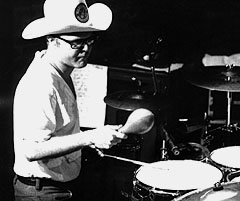 After "spreadin' love" and mamboing the house down, Rick decided to have himself a belly contest. He scared up four recruits: 2 boys, 2 girls. The boys won in my book, because the girls just couldn't gross me out as much. The winner, the rather towering, well-gutted bass dude from the Power Failures, won a box of fried chicken. As you can imagine, chicken was soon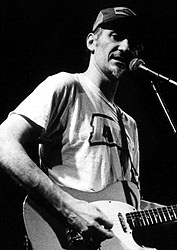 flying everywhere. It was a poultry storm! More dancers leapt to the stage and we were baptized in the sound of "8 Piece Box" as chicken flew around the room.
Then came "Camel Walk," one of my favourites, and before we knew it, we were hard at work as an audience urging SCOTS back on stage. When they did finally come back, Rick autographed (and Mary kissed) a fried chicken bucket for a devoted fan who had dutifully been wearing it as a hat all night. Then, as though there hadn't been enough excitement already, Rick presented the audience with a wrestler's mask "Who can wear the Mask? Who is Man enough?" A 5'2" girl up front, apparently. She got to do battle with the bellyboy from the belly contest and...
Do yourself a favour, if you ever see that this band is coming to town, buy a ticket, because you will be guaranteed a very cool soirée.
---
First published in Drop-D Magazine on October 31, 1997
Index | Search | E-mail | Info | Copyright

Considering copying some of the images from this story?
Please read this first. Thanks.