We Will Fall: The Iggy Pop Tribute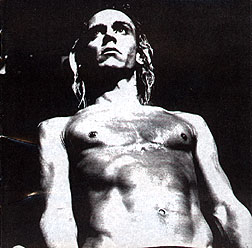 Various Artists
Attic

Review by Darren Kerr
---

The tribute album seems to be the nineties thing to do. Take a much loved artist and open up the catalogue to interpretation. Most often though, it's not interpretation, it's poor Xeroxes -- and not so reasonable facsimiles thereof. There have been some great homages -- Random (Gary Numan), Eyesore (the Residents), and various Damned releases. You can add We Will Fall to the list of the good guys; even though the versions here may be too faithful, the songs are strong enough to begin with.

N.Y. Loose give us the revved up metallic "Lust for Life," Monstermagnet do a gently psychedelic "Gimme Danger," Superdrag use a garden trowel to spread the dirt thick on their scene-stealing "1970" and Lenny Kaye's "We Will Fall" is rightly catatonic. Elsewhere, we get Joan Jett, Joey Ramone, Blondie (here as Adolph's Dog) and the Misfits sounding the way they have always sounded.

Decent.



---
First published in Drop-D Magazine on December 22, 1997
Index | Search | E-mail | Info | Copyright

Considering copying some of the images from this story?
Please read this first. Thanks.