The Donut and Falafel Tour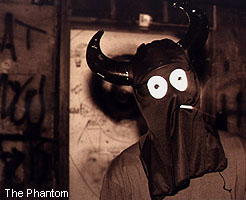 Chatting at the Pig & Whistle with the Emptys
Interview by Paul Watkin
Meatlockerphotography by Rodney Gitzel
---

45-second excerpt from "Never Been There" (351 Kb .au file)


Saturday, October 12th, Gastown Music Hall -- 12:30am. Heading up to the stage to arrange this interview, I was forced to pause as the Emptys emptied shooters bought for them by a fan. Apparently this isn't the first time and was not an isolated incident. One might think, then, the Emptys to be a big bad rock band with long blonde hair. Not even close.

The Emptys rather are tough to describe musically. "Lo-fi pop" and "country folk" have been used, kind of like Uncle Tupelo perhaps. The Vancouver foursome have been together in their current incarnation since about March, when guitarist Randy Forrester (formerly of Redsugar) replaced John Van Daele, who returned to the confines of post-secondary education. The other three? That would be Ken Beattie on acoustic and singing, Mike Biliski on bass and the Phantom on drums.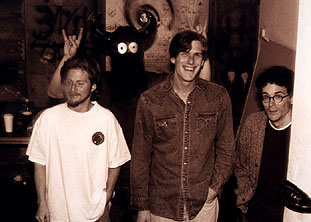 Soon after Forrester joined, the band released their current CD, Meatlockerfannoise. So, one might be surprised to learn that they are already hoping to do some recording and release another full length album. Beattie explains that "Meatlockerfannoise was actually recorded in June of 1995, but our record company didn't want us to release it right away, and it took us almost a year to release it after it was recorded. We have a million new songs and we want to go and record in the winter and release something in the spring. It will probably take us another year to release it, though."
"The new stuff is more defined in its genre, if that makes any sense, it's a little looser. Each song takes on more specifics, it doesn't crowd around one sound. Meatlockerfannoise crowds around one sound. Essentially our recordings are snapshots of how we feel at the time. Honestly, I don't think we've played any song the same way twice. I hate being able to close my eyes and hear the album note for note. Meatlockerfannoise wasn't a conscious decision, it just sort of happened that way and we're pretty happy with it. The new stuff is darker, not sadder darker, but heavier darker. Well, heavy for us anyway."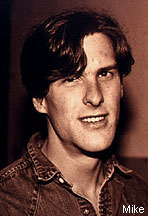 Okay, that's frustrating: you have a ton of new material you want to record, but you have neither the money nor the support from the record company to do so right away. There are only so many local shows you can play before people get tired of you (forget the fact there are only a handful of clubs left in Vancouver), so what do you do?
You tour the country, or rather race across it. With Tim Horton's and Lake Superior as their only obstacles, the band managed to drive home from Toronto recently in 53 hours, breaking their own record. The Phantom interjects: "And that includes only one stop for Timbits between London and Vancouver." Other than besting their own time, the Emptys had a pretty good tour, he adds: "It went pretty well, we were never down and out, we always had a place to sleep."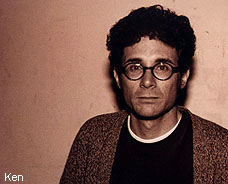 "Western Canada was sort of weird," says Ken. "We were in Saskatoon at Amigo's and we were supposed to play with Maow and they just didn't show up. The place was packed, I guess everybody was there to see Maow and after our set there were about 4 people left... we drove them all away... and then we came back and played another set. What else happened? We had two good shows at the Horseshoe in Toronto, we played with Ron Hawkins [formerly of the Lowest of the Low] and Daytona. We were really excited, we thought we were going to play with Ronnie Hawkins, but, oh well, nothing against Ron Hawkins."
So how was he? "We went for falafels during his set."
"We played at this new place in Thunder Bay [Crocks & Rolls R.I.P.]... the Spotlight," adds the Phantom. "I think it used to be a country place, there were wagon wheels hanging on the walls. We ended up playing to about four people and two of them were staff." "We played with Jale at Barrymore's in Ottawa the next night," says Ken, "and we got there about 40 minutes before we had to play. We soundchecked and then grabbed a falafel before going on stage. It was great except for all the Molson banners hanging all over the place."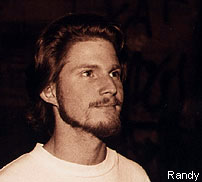 "The other thing about Thunder Bay to Ottawa is you have to go around that goddamn Lake Superior," he continues. "We did it in the middle of the night, the fog's coming in, there's smoke pouring out of the smokestacks. Driving around Lake Superior in the middle of the night is pure hell. It's like the old Spiderman cartoons when he went down into the Earth's surface to fight the Mole People."
Opting to stay in the warmer winter confines of Vancouver, the Emptys will be playing some local shows over the monsoon season and, hey, since they don't play the songs the same way twice, you can go catch them as many times as you want and see a completely different show. Don't forget to buy them shooters, though, and don't forget to ask the Phantom how he defeated the Mole People.
---
First published in Drop-D Magazine on October 24, 1996
Index | Search | E-mail | Info | Copyright

Considering copying some of the images from this story?
Please read this first. Thanks.