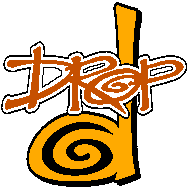 Vol. 1 No. 28
October 24, 1996
Drop-D Magazine
Vancouver's Music Magazine.
ON the 'Net and OFF.

Whew. Another print issue off to prepress.

Features
Who (Still) Wants to Know??
Quadrophenia brought to life in the Garage.
Live Review: The Who, GM Place, October 17, 1996
The Donut and Falafel Tour
"We were never down and out, we always had a place to sleep."
Interview: the Emptys
You Just Don't Argue with Joe Mantegna
Dinosaur monolithic rock music!
Live Review: The Melvins, The Town Pump, October 9, 1996
His Only Constant is Change
Well, that and a lack of a social life.
Interview: David Gedge of the Wedding Present
Don't Put Your Finger in Your Nose
A few gems emerge from badly-executed video shoot extravaganza.
Live Review: du Maurier Concert Stage, Queen Elizabeth Theatre, October 10, 1996
Fly, Bastard, Fly
Vancouver's largest band? With six guitars, you would surely hope so.
Interview: Michaels Rohaly and Kerley of Superconductor
East Coast Pop Bands All the Rage
Long-time Haligonians bring newcomers with them to Vancouver.
Live Review: Sloan / The Inbreds, The Rage, October 11, 1996

CD Reviews
Cirkus Mind
Sneäkpeek EP
d.b.s.
If the Music is Loud Enough...
Johnny Ferreira and the Swing Machine
Crazy 'Bout a Saxophone
Wyckham Porteous
Looking for Ground