Dust Bunnies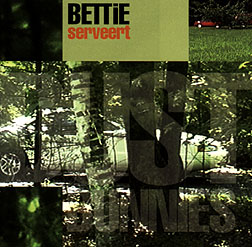 Bettie Serveert
Matador/Capitol

Review by Darren Kerr
---

45-second excerpt from "Geek" (various formats)


I have a tender spot for this Dutch band. When I was living in exile in Fort Langley, I hitchhiked to Vancouver to catch them, along with Come, at an in-store performance at Zulu Records. Both bands played inspired performances full of danger and emotion.

Having said that, I feel I can say that I don't like Dust Bunnies very much at all. The only reason that Carol van Dijk's vocals have worked in the past is that they were in heated competition with the band's ramshackle Crazy Horse-like jamming. But, on this CD, everything has gone towards pop song territory, and the instrumental chaos is diluted and -- how do you say it? -- "wees out zee edge"?

The problem is that Bettie Serveert are trying to be all things to all people, and they are spinning their wheels in this futile quest. Serve us another one, Bettie. Here's hoping it won't hit the net.



---
First published in Drop-D Magazine on August 1, 1997
Index | Search | E-mail | Info | Copyright

Considering copying some of the images from this story?
Please read this first. Thanks.